Lock replacement
Lock replacement is a serious affair. You need your new locks to be safe and to be installed by a reliable locksmith. Van Delft Locksmiths delivers the craftsmanship and trustworthiness that you require.
Safe locks of high quality
There are many reasons to opt for lock replacement. For instance, your lock may be broken, you may have lost your keys, or a key transfer may not be possible after you purchased a new place. Whatever the reason to change a lock, it is essential to use first-rate, robust equipment. Our locksmiths are happy to offer advice that is tailored to your situation. Due to our large supplies, we can usually carry out lock replacement on the spot.
Reliable locksmith
Van Delft Locksmiths employs 30 locksmiths. We know who we send over, and that is something our customers value. Furthermore, all our locksmiths are highly qualified and guarantee professional services.
24/7 emergency service
Do you need a lock change urgently? Van Delft Locksmiths are available day and night. We can be at your place within 27 minutes. We work throughout the Netherlands: no village is too small, no house too far off!
Lock replacement
Would you like Van Delft Locksmith to change your locks?
Van Delft Locksmith works with:
Locksmith in the Netherlands
Any questions? Feel free to visit or contact us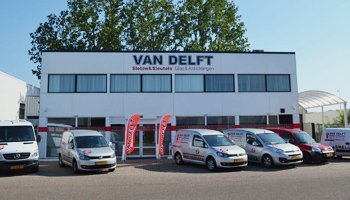 Address
Van Delft Slotenmaker Capelle a/d IJssel
Kompasstraat 28
2901 AM Capelle a/d IJssel
24/7 locksmith services
T: 010 273 6300
E: info@vandelftslotenmaker.nl